Greetings,
From the outset, let me say I am very new to computer based music. I'm a new "hobbyist" but really enjoy keyboards and computers. I have always wanted a Moog, and am very close to buying my first one (probably a Slim Phatty). I have some questions regarding "connections" which I hope someone can answer.
I currently have a Roland FA-08, a Tascam US 4x4 audio interface, and a computer. Everything is connected fine and working well. Here is my current setup: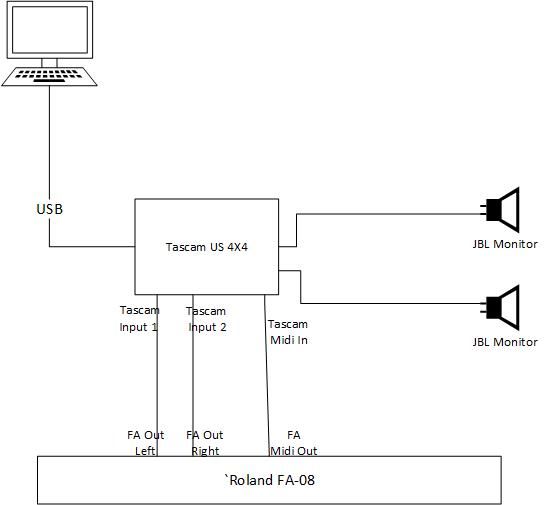 I want to use the FA-08 as the "controller" for the Slim Phatty, but I have some requirements.
1) I would like to continue to record the FA08 audio to the DAW
2) I would like to be able to record the PHatty audio to the DAW
3) I need the FA-08 to still be able to send midi to the DAW for VSTi
Would connecting everything like this work? Does anyone have any other suggestions?