Hello, first time poster. I have a minimoog model D from the late 70's-early 80's in pretty decent condition, though there are a few problems, but very playable nonetheless. I've had it since 1986 when I bought it used. I would like help in identifying what this jack is and does. Thank you.
---
is that a 5 pin MIDI cable jack?

might need a shot of the internal wiring, to see what it's hooked up to
---
This could be everything. But MIDI with a jack and not a socket would be real strange.
You need to do got shots of the inside. And maybe one is able to trace the connected cables to certain possible functions of the modification.
keep on turning these Moog knobs
Sequence:
Prodigy * minimoog '79 * Voyager * MF102 * MF103 * MF104z * MP201 * Taurus 3 * Minitaur * Sub Phatty * MF105 * Minimoog 2017+
MUSE
* One 16
---
I thought it might be midi too but I've never ever seen a jack instead of a socket, nor cables that would comply with it.

I've never opened up the mini before, so I'll read up on it over the next few days and post again. But in all these years I've never paid attention to that jack.

Thanks for the replies.
---
That's 5-pin XLR like the power supply connector on the reissues. I wouldn't plug anything into that until you know exactly what it is.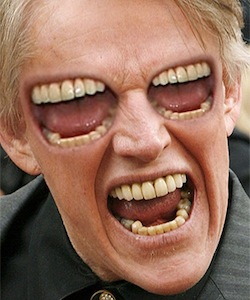 ---
Thanks for the reply and info. That jack will remain ignored.
---
Posts: 1
Joined: Fri Nov 22, 2013 2:37 pm
Location: Россия
Contact:
I would like to know if IP Header Modification/spoofing is enabled and if I can get access to a dedi for some time to test it out if youre not sure.

Thanks.
---
Posts: 110
Joined: Fri Apr 30, 2010 8:25 am
Location: Stockholm, Sweden
Contact:
Open it up and see where the wires goes, it might give a clue
---