Thanks for the tips guys! I'll check out those oscillators.
As for 10 Q106 oscillators; it seems like a nice round number
. Seriously though I plan to build quite an extensive system and I figure that the modular could act as several smaller synthesizers given enough duplication of modules (VCOs, VCFs and VCAs not to mention supporting modules). Throw in some sequencers and you've got a real party happening. I really enjoy listening to artists who's rigs sound like they are a whole electronic orchestra unto themselves.
Regarding the PAiA 9720... Jeff at
GuitarFool.com
has done some really cool stuff with his 9720s. He's re-mounted them in a Dotcom quad panel onto which he's screened a redesigned graphic. He also replaced those dinky little 1/8" jacks with man-size 1/4" jacks. Check it out (2 upper left modules)...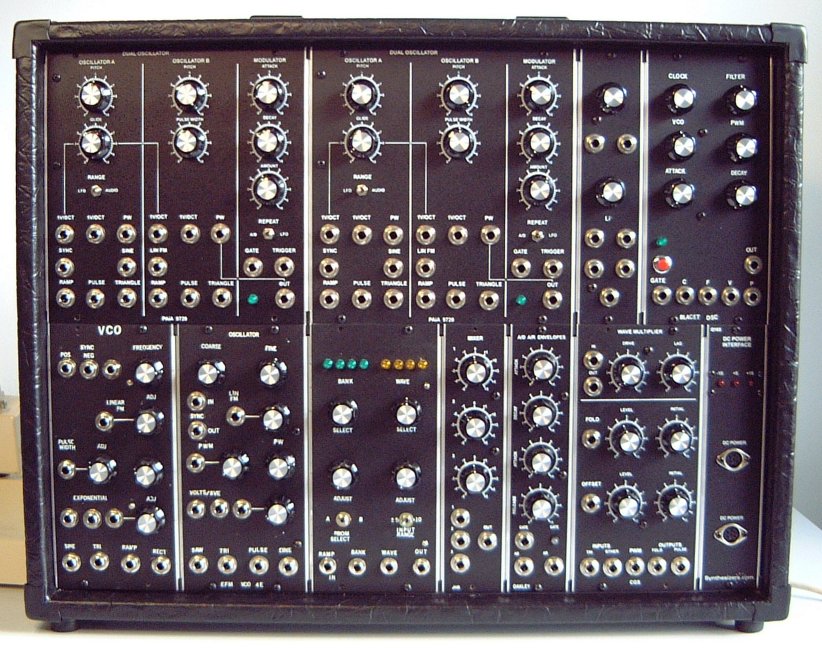 I've got my quad panel in stock and my graphic ready to screen. I just have to work on my silkscreen technique before I give it a go.